Outreach Presentation and Consultation
---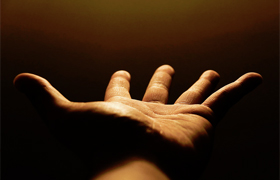 ---
Prevention and outreach allows for Counseling and Psychological Services (CAPS) staff to connect, educate and intervene with the larger UCF community and ultimately strengthen our "community of caring." Providing education and prevention to university students, faculty and staff is often called outreach.
Outreach is a broad term and includes facilitating workshops (e.g., stress management, introduction to mental health services, how to help someone in distress), forming liaison relationships with units and departments focused on student needs, consulting between faculty, staff, parents and concerned students about a student who may be in distress, and being present at numerous events.
Through prevention and outreach, CAPS is able to reach numerous students, from those who are interested in learning more about college student mental health and may benefit from gaining information about the variety of services CAPS has to offer, to those who may want to know more about how to help a friend, to reaching out to those students who may experience too much stigma to actually feel comfortable seeking therapy. CAPS creates a web of support not only for students, but also encourages staff and faculty involvement through a variety of education and prevention efforts.
Our outreach efforts include such initiatives as:
Other programs:
Outreach Presentations
---
If you are interested in learning more about the presentations CAPS offer, check out our Available Presentation list. We often provide presentations to Residence Halls, classes, Greek Life and student organizations. If you are interested in having one of our clinicians facilitate a presentation, check out our list and complete the Request a Presentation form (see below). A member of our staff will contact you within 24-72 hours.
Please note: We do not offer outreach services on the weekends or past 7pm during the week unless we are responding to a crisis situation. In addition, In order to give our staff enough time to schedule and prepare the presentation, 3 weeks' notice is requested. If less time is given, the request will become more difficult to schedule and provide.
If you attended a Fall 2021 Outreach event, please complete this Evaluation Form: Click here