Workshops, Tools, Programs, and Presentations
---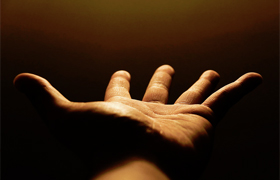 Outreach prevention allows for Counseling and Psychological Services (CAPS) staff to connect, educate and intervene with the larger UCF campus to strengthen our "community of caring."
This includes facilitating workshops (e.g., stress management, introduction to mental health services, how to help someone in distress), forming liaison relationships with units and departments focused on supporting student mental health and well-being, consulting with faculty, staff, parents and/or concerned students about a student in distress, and/or participating in campus events related to mental health and well-being. Below are outreach workshops, events, tools and programs that CAPS offers that extends UCF's mental health support to our students.
CAPS WORKSHOP Schedule:
Each semester, CAPS offers a variety of drop-in free workshops focused on developing skills or exploring topics that help students.
Click HERE for more information about workshops and to see current list of workshops.
All workshops are offered virtually through Zoom at this time.
CAPS-Online Mental Health Tools:
CAPS Signature Programs:
CAPS offers a number of programs and activities each academic year that highlights mental health themes, issues, and/or awareness days to help increase mental health literacy at UCF.
Student Involvement:
Presentation Requests:
If you are interested in learning more about the presentations CAPS offer, check out our Available Presentation list. If you are interested in having one of our clinicians facilitate a presentation, help with a tabling, conduct an interview, or respond to a crisis,  complete the Request an Outreach form (see below). A member of our staff will contact you within 24-72 hours.
Please note: Due to an increase in direct clinical services, we may not be able to fulfill all requests for outreach during the end of the semester (usually the last month). Please know that we will make recommendations for other campus offices that may be able to assist. We do not offer outreach services on the weekends or past 6pm during the week unless we are responding to a crisis situation. In addition, In order to give our staff enough time to schedule and prepare the presentation, 3 weeks' notice is required.  
If you attended an Outreach event, please complete this Evaluation Form: Click here