During each semester of the academic year, Counseling and Psychological Services (CAPS) offers undergraduate and graduate students a number of groups and workshops. These services focus on a wide range of issues related to their needs. If interested, students can meet with a counselor to discuss what group and/or workshop may be the most beneficial. Check out this semester's schedule listed below.
Starting dates for the groups vary, but typically begin 3–5 weeks after the start of the semester. Workshops typically run from the start of each semester and end the week before finals. Enrollment is free for all UCF students. Inquiries about groups or workshops can be made directly to CAPS. For more information, contact Robert Dwyer, Group Coordinator or call us at 407-823-2811.
A pre-group screening is usually required prior to one's acceptance into a therapy group, but no screening is required most workshops. Some workshops have additional requirements. All workshops use a sign–in process and seating is limited. Services are usually provided at CAPS unless otherwise specified. Not all the groups and workshops are provided each semester.
Workshops
---
From Stress to Success
Wednesdays 4:00 PM (1/25 to 4/19)
Come learn about thoughts and feelings that lead to stress, and leave with effective coping skills.
Improve Your Mood
Thursdays 4:00 PM (1/26 to 4/20)
Find out how to identify signs of low mood so you can start to self-manage and feel better.
Drum Empowerment
Tuesdays 12:00 PM (2/1 3/1)
Experience the power of music to help you lower stress, increase relaxation skills, build intrapersonal support, and discover your personal rhythm. In this workshop, you will use drums to express yourself by engaging in an evidence-based program to increase overall wellness. Come to 1,2, or all 3.
Past Workshop Resources
Therapy Groups
---

Mindfulness for Anxiety
Each person experiences anxiety differently. This group will help students learn better strategies for managing anxiety.
---

Building Your Toolbox for Depression
This group will empower students to take action toward the life they value without being paralyzed by depression. Students will learn skills for coping with painful thoughts and feelings.
---

ACT for Life
This Acceptance and Commitment Therapy (ACT) group will allow members to stop struggling with difficult or uncomfortable experiences. By discovering effective skills and solutions, students can live NOW and take steps toward a more meaningful life.
---

Autism Connections
For students with Autism and other related disorders who would like to work on improving interpersonal effectiveness skills, improve ways of connecting with others, and work on skills related to forming meaningful relationships.
---

Body Wellness
This group is for students struggling with low self-esteem, body dissatisfaction, mild disordered eating behaviors, and related issues. Students will learn to view their bodies, abilities, and emotions from a more balanced and nurturing perspective.
---

Building Deep Relationships
This process group aimed at helping those interested in building healthy, strong, and stable relationships.
---

Building Social Confidence
This group focuses on identifying fears related to social situations, reducing self-defeating thinking patterns, and strengthening effective social skills.
---

Family Group
This group focuses on facilitating self-understanding and awareness of relationship patterns. Students will explore past experiences with one's family and important relationships, unresolved concerns, and learn new ways of relating to one's self and others.
---

Getting in Tune with your ADHD
An opportunity for students to learn about their ADHD symptoms, gain useful strategies for success in school and life, and to be empowered by group support. Musical interventions will also be used to assist students with a variety of concerns, including concentration, time management, mood changes, social skills, and impulsiveness.
---

GLB Support
This group provides a safe space for individuals who identify as lesbian, gay, bi, queer, or questioning to explore and discuss their concerns. Possible topics include relationships, family, coming out, religion, discrimination, and homophobia. Embrace your identity in a supportive environment.
---

Grief & Loss
This group provides a safe and supportive space for students to learn about different responses to loss, to explore the grief process, and to share their own experiences.
---

Graduate Support
This group is a support group to help students better navigate the many demands of graduate life.
---

Mi Gente
This support group allows Latinx students to discuss feelings of belonging, family values, autonomy, cultural concerns, and discover their own sense of identity.
---

Sister Circle
An empowering and supportive group for Black female students. This safe, confidential group allows for exploration of issues such as family, relationships, self-esteem, beauty, body image, and academic difficulties.
---

Trans* Support Group
This group is for persons who are seeking support in realization of one's gender identity. Topics may include coming out, transitioning concerns, and other relevant issues.
---

Understanding Self and Others
This group is for students wanting to better understand themselves and their relationships, and will allow for the opportunity to provide and receive honest feedback in a therapeutic setting. Members guide session focus that may include relationships, communication, emotional support or expression, and social perceptions.
---

Women's Empowerment
This group is designed to provide a safe space for women to feel empowered to heal from unwanted sexual experiences, abuse, and unhealthy relationships.
---

Women's Group
This group helps women to build self-esteem and self-acceptance, gain greater self-understanding, and to relate more comfortably to others.
---

Finding Balance in Life
Practice mindfulness, interpersonal effectiveness, emotion regulation, and distress tolerance in this Dialectical Behavior Therapy-informed group.
---

Creative Connections
This group aims to enhance self–esteem and build stronger relationships with self and others while utilizing the expressive arts to heal. No art experience necessary, only trust in the creative process.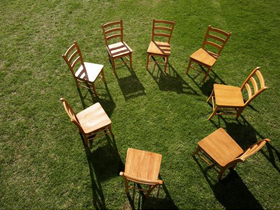 Schedule
---
Group
Meeting Times
Monday
Grief and Loss
1:00 PM
Sister Circle
2:30 PM
Building Deep Relationships
2:30 PM
Autism Connections
4:00 PM
Tuesday
Understanding Self & Others
10:00 AM
Family Group
10:00 AM
Mi Gente
1:00 PM
Building Social Confidence
1:00 PM
Women's Empowerment
2:30 PM
Women's Group
2:30 PM
Wednesday
Body Wellness
10:30 AM
Building Social Confidence
10:30 AM
Building Your Toolbox for Depression
1:00 PM
Mindfulness for Anxiety
1:00 PM
Graduate Support
2:30 PM
GLB Support
2:30 PM
Thursday
Building Your Toolbox for Depression
10:00 AM
Getting in Tune with Your ADHD
10:30 AM
ACT for Life
1:00 PM
Finding Balance in Life (DBT)
1:00 PM
Trans* Support Group
2:30 PM
Creative Connections
10:00 AM