Counseling and Psychological Services (CAPS) is the only free-of-charge campus agency designated to provide comprehensive psychological services to university-enrolled students. We seek to strengthen student success by minimizing the interruption of  learning caused by mental health concerns. CAPS offers initial assessments, brief individual counseling, group therapy, workshops and educational presentations on a variety of topics, crisis intervention and walk-in services, and professional consultations to staff, faculty, students and parents.
We offer services in an atmosphere that is welcoming and comfortable for all students regardless of race, gender, ethnic background, religion, age, sexual orientation, gender identity or expression, citizenship, or physical status.
News & Announcements


TAO is an interactive, web-based program that provides assistance to help overcome anxiety, depression, relationships/communication, and substance use concerns. TAO is based on well researched and highly effective strategies for helping the above concerns. You can choose to view short, helpful videos, take part in brief exercises, use logs to track moods and progress, and have access to a Mindfulness Library.

Field of Memories
Here at UCF, we will be hosting our annual "Field of Memories: Be Aware Show You Care" Flag Exhibit on Memory Mall, September 27th from 9:00-3:00. The exhibit is a powerful and poignant visual display representing the 1100 suicides that occur on U. S. college campuses each year. We will be asking students, faculty and staff, as they walk by to write a message of hope to someone who may be struggling with depression or to remember someone lost to suicide. The goal is to fill the field with over a 1000 yellow flags. We are asking for volunteers to help collect the flags to display or to just come out to Memory Mall to support the event by writing your own message of hope to display in the field.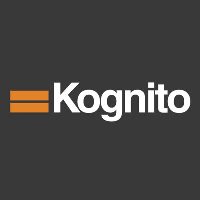 Enrollment Code
: centralflorida
Payment Lookup
Emergency!
Online Mental Health Screening
Therapy Assisted Online (TAO) Treatment
Therapy Assisted Online (TAO) Self Help