Signature Programs, Events and Collaborations
---
UCF Healing Art is an annual juried 2-D art exhibition that will showcase artworks by UCF students, alumni, faculty and staff with a mental health theme. The UCF Healing Art Exhibition mission is designed to create campus wide awareness of the mental health and how healing through art.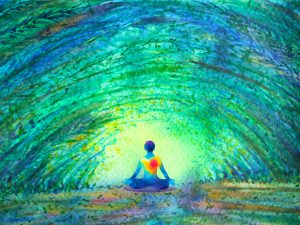 The Building Leaders and Connecting Knights (B.L.A.C.K.) Institute is a culturally specific leadership development program for self-identified Black student at UCF.

Our Paws events (Paws a tively Stress Free, Paws a tivley Me) provide positive human-animal interactions with the purpose of reducing stress and anxiety, improving mood, promoting the visibility and approachability of Counseling and Psychological Services. This event also helps in reducing stigma commonly associated with mental health counseling. This event occurs two to three times a semester.
Check out our Facebook page for more information: @BODHIUCF

The Field of Memories-Be Aware Show You Care Flag Exhibit is a powerful and poignant visual display representing the 1,100 suicides that occur on U. S. college campuses each year. Students participate in the event by personalizing a flag to show their support, their increased awareness; or to honor a memory of someone lost to suicide.
Students can read the messages on the flags or stop by the table, pick up a flag and share a message of hope to help someone who may be struggling with depression and/ or who may be completing suicide. This exhibit represented hope and healing.  To see examples of past FOM events, click the following links: FOM 2019; FOM 2017;  FOM 2011.
---

An expo showcasing all the health and wellness related resources on campus.
---

Suicide is the second leading cause of death among college and university students, but it is also one of the most preventable causes of death. QPR (Question, Persuade, Refer), guided by certified trainers, is a program designed for everyone to learn what can be done to prevent suicide.
---

Active Minds is the only organization working to utilize the student voice to change the conversation about mental health on college campuses. By developing and supporting chapters of a student-run mental health awareness, education, and advocacy group on campuses, the organization works to increase students' awareness of mental health issues, provide information and resources regarding mental health and mental illness, encourage students to seek help as soon as it is needed, and serve as liaison between students and the mental health community.