Tragedy in Las Vegas : UCF Counseling and Psychological Services (CAPS) is deeply saddened by the tragedy in Las Vegas, Nevada on October 1, 2017. We recognize that this could be a very difficult time for many of our students who are from that area or know others who are from there as well. We want you to know if you or other students are experiencing distress related to this event, or if this event triggered memories of other tragedies in your life, CAPS is here to provide a safe and confidential environment to discuss this with a counselor. If support is needed, please contact us at 407-823-2811 or stop by during business hours.  After hours, press#5 for immediate assistance to talk to a therapist.  Also, you are encouraged to utilize our free on-line service TAO Self Help and our handouts for additional support.
Counseling and Psychological Services (CAPS) is the only free-of-charge campus agency designated to provide comprehensive psychological services to university-enrolled students. We seek to strengthen student success by minimizing the interruption of  learning caused by mental health concerns. CAPS offers initial assessments, brief individual counseling, group therapy, workshops and educational presentations on a variety of topics, crisis intervention and walk-in services, and professional consultations to staff, faculty, students and parents.
We offer services in an atmosphere that is welcoming and comfortable for all students regardless of race, gender, ethnic background, religion, age, sexual orientation, gender identity or expression, citizenship, or physical status.
News & Announcements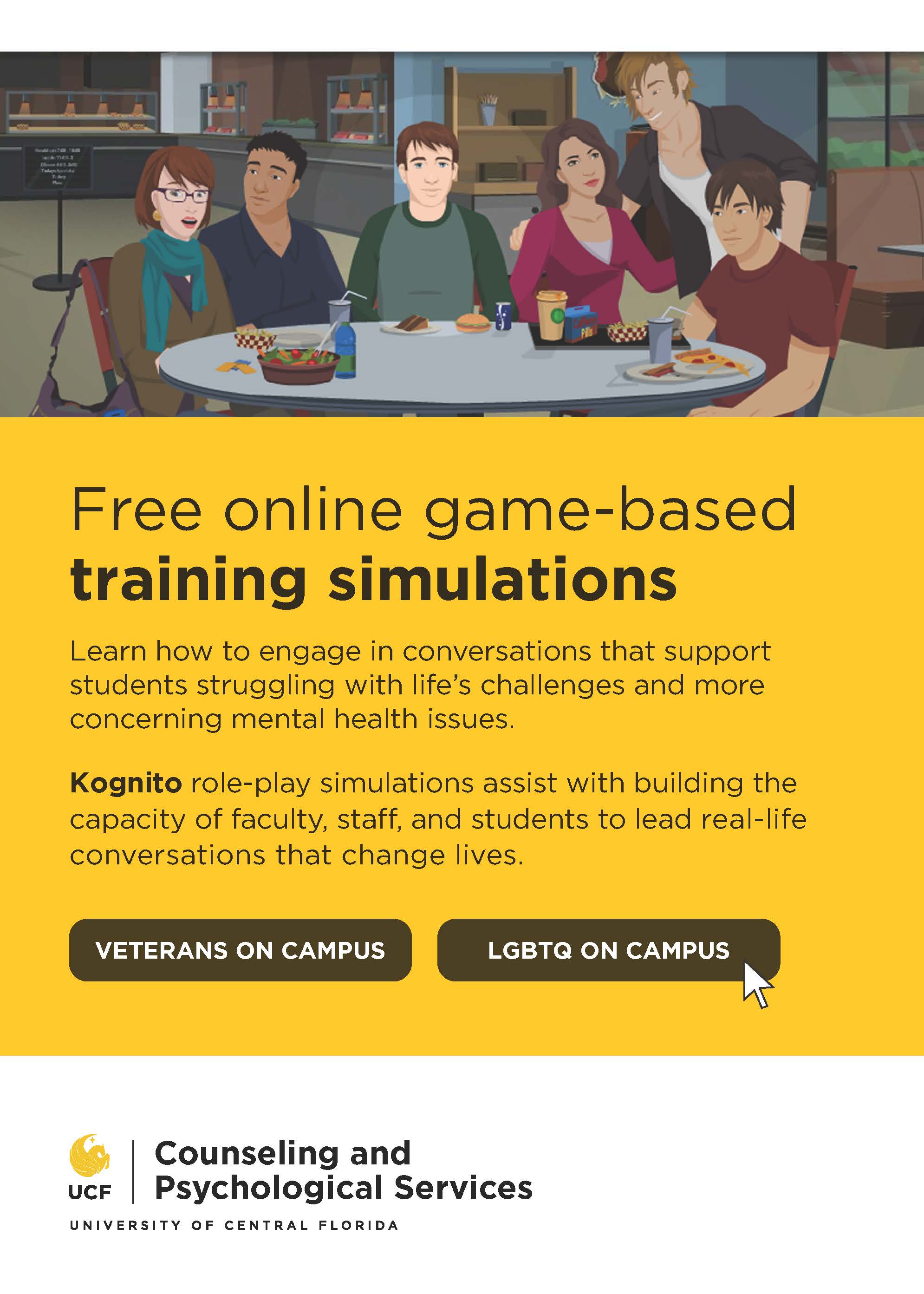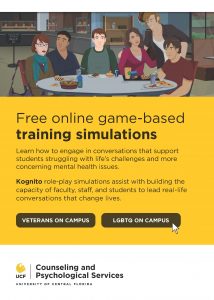 Kognito is an aviator/simulation online tool that allows users to enter a virtual environment and engage in role-play conversations with emotionally-responsive virtual humans. Through practice and receiving personalized feedback, users learn and assess their competency to lead similar conversations in real life. Key models and techniques include motivational interviewing, shared decision-making, emotional self-regulation, empathy, empathic accuracy, and reappraisal strategy. Key learning and assessment principles include hands-on-practice, contextual learning, personalized feedback, storytelling, and case-based approach.  Just sign up and use the Enrollment Key: centralflorida


TAO is an interactive, web-based program that provides assistance to help overcome anxiety, depression, relationships/communication, and substance use concerns. TAO is based on well researched and highly effective strategies for helping the above concerns. You can choose to view short, helpful videos, take part in brief exercises, use logs to track moods and progress, and have access to a Mindfulness Library.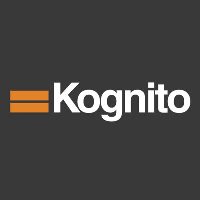 Enrollment Code
: centralflorida
Payment Lookup
Emergency!
Online Mental Health Screening
Therapy Assisted Online (TAO) Treatment
Therapy Assisted Online (TAO) Self Help